Cubmaster: Richard Carter
Richard moved to GA in 1991. He went to UGA and loves to fish. He now owns a business building ponds and waterfalls, is an avid outdoorsman and was in Cub Scouts and Boy Scouts as a kid. Believe it or not, he even used to have long hair!
Committee Chair: Brian Duke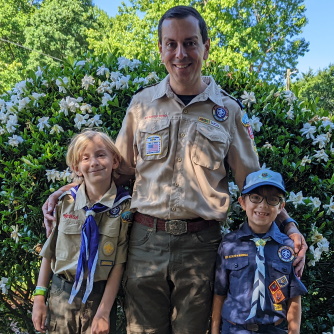 Brian is a graduate of Georgia Tech and works in the IT industry providing consulting services around management, strategy and security. Brian is an Eagle Scout from Troop 320 and a strong believer in the life skills that Scouting can teach to our young boys and girls. In today's age of digital technology that absorbs everyone's time, Scouting provides a great opportunity for kids to put that aside for a moment and learn about the great outdoors. Brian embraces the Pack's motto of Taking it Outdoors at every opportunity!
Assistant Cubmaster: M-C Reid
Committee Treasurer: Jeong Lee
Committee Secretary: Open
Lions Den Leader: Open
Tigers Den Leader: Adam Simon
Wolves Den Leader: David Barry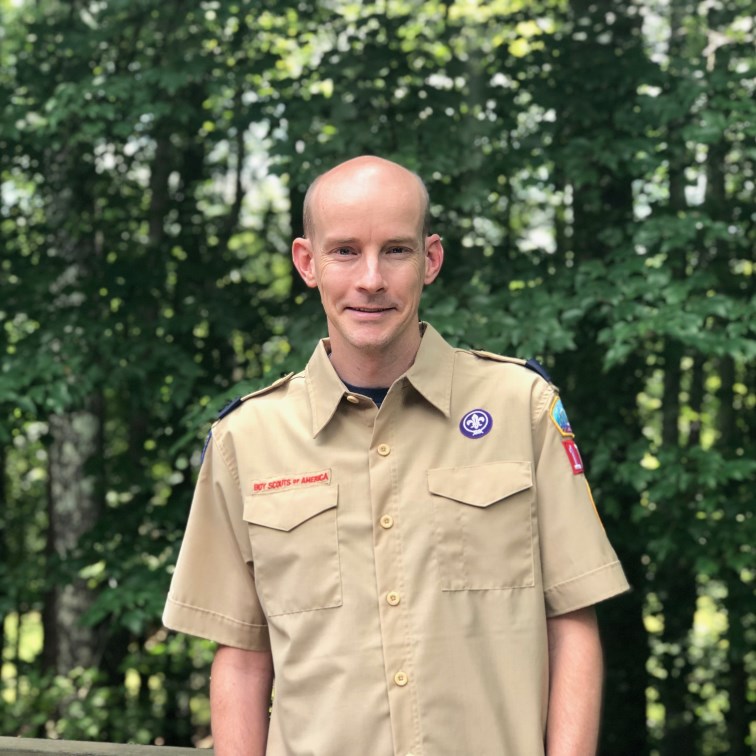 David Barry has reconnected with Scouting with his son Dave, who joined Pack 1714 in 2017. David earned his Eagle Scout rank while growing up in Amarillo, Texas and moved to the Atlanta area in 2015. David can remember long, windy bike rides in the Texas panhandle in pursuit of his cycling merit badge. So far, his favorite adventure with the Cub Scout Pack has been a caving trip to Cumberland Caverns in Eastern Tennessee.
Bears Den Leader: Wes Pate
Wes grew up in Ellenwood, Georgia and then spent his 20s and early 30s in Boston. He and his family relocated back to Georgia in 2018 and loves being back home. He enjoys the outdoors and all it has to offer- fishing, hunting, water skiing, and youth baseball to name a few. Wes works as a portfolio manager for an investment firm and has a degree in finance from Georgia State University, an MBA from Boston University and is presently wrapping up a Masters in Accounting from University of Massachusetts, Amherst. He was in Scouts for a short period as a child in GA and is enjoying watching his son enjoy it as he did as a child.
Webelos Den Leader: Ryan Teel
Ryan grew up in Southern California and moved to GA in 1995 and graduated from Kennesaw State with a degree in Biochemistry. He works as an analytical chemist in the pharmaceutical industry. Ryan loves music, camping, hiking, fishing, and really just being outdoors whenever possible. He loves to visit the National Parks with his family and enjoys the varied and beautiful landscape of this country.
Committee Members
Recruiting: Open
Webmaster: April Booe-Fell
Advancement: Open
Fund Raising: Jason Shockley
Outings: Open
Quartermaster: Open
Medical Forms: Reilly Morrison
Training: OPEN