At the end with a year full of adventures, the Scouts complete the exciting part of their journey with the den and the pack. They get to walk across the bridge welcoming the next adventure of growth. Each Scout watch their den and other dens cross the bridge, getting recognized for their achievement. This year, to show Pack 1714 is thrifty, the Scouts turn in their neckerchiefs to receive new ones as they are promoted from one den to another. The goal is to reuse the neckerchiefs for next year's promotion.
After ceremony, the Scouts enjoyed an inflatable obstacle course and Kona Ice. The shoes came off and all Scouts were taking their turns to see who was quick enough to get through. Some of the adults decide to join in on the fun to see if they can make it to the end. The flavored ice help to keep everyone cool and reenergize for another of the obstacle course. The year was a success and the Scouts are ready to complete the journey again.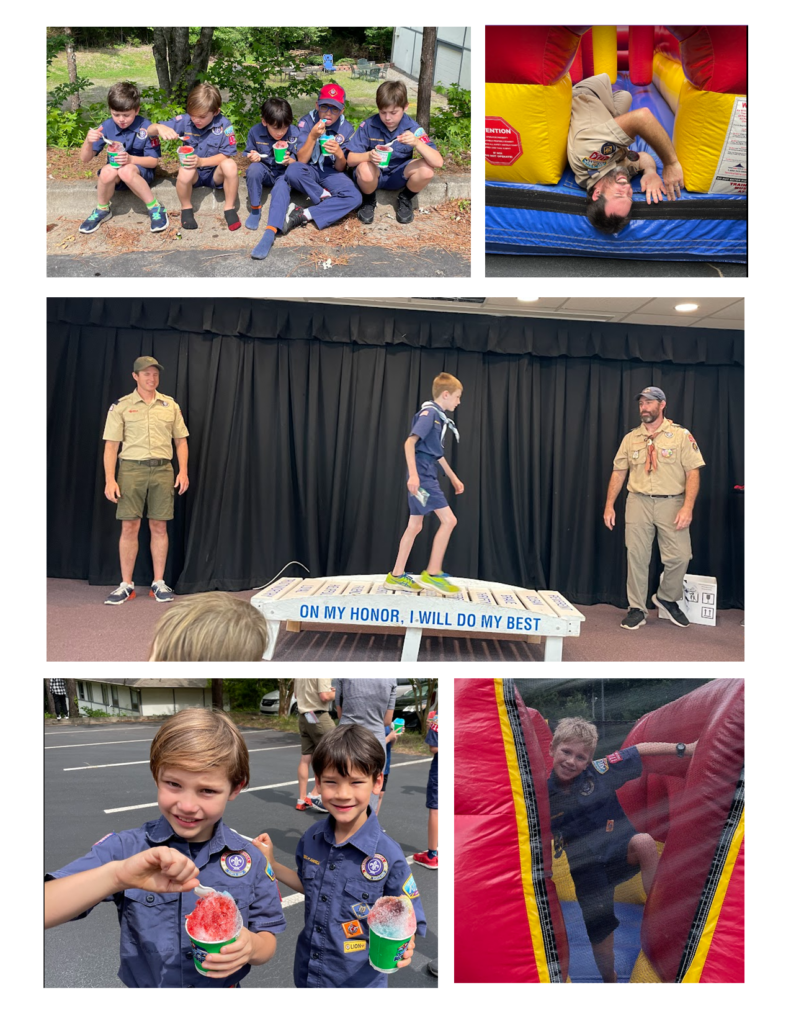 Click photo collage for more images.