The Scouts had an exciting time at the Spring Family Campout at Bert Adams Scout Camp. There were new activities for the Scouts and updated equipment. The Scouts spent the morning half petting the animals, which is always a favorite. They also enjoyed the inflatable slide and axe throwing. Next, we went to the fort where the kids made egg maracas from plastic eggs and rice. A great idea to repurpose the eggs after the holiday. We went back to camp to enjoy sandwiches, chips and cupcakes. Also, sing happy birthday to one of the Scouts.
After the food digested and the Scouts were re-energized from the icing, they enjoyed other activities: shooting arrows, BB guns and sling shots. The arrow station got a major upgrade with new targets. The one activity the Scouts keep going back to was Gaga Ball. They spent hours playing with other Scouts or with the pack. After dinner, they headed to the amphitheater to enjoy skits from other packs. Of course our Scouts had to participate this year with their "Announcement" chant. The Cubmaster is wondering if the other packs will start chanting it when their is an announcement being made.
Overall, the Scouts had a great time. They were willing to try new things and play their favorite activities. Next year, the skit will need to be awesome as usual and see what new activities the Spring Family Campout will offer.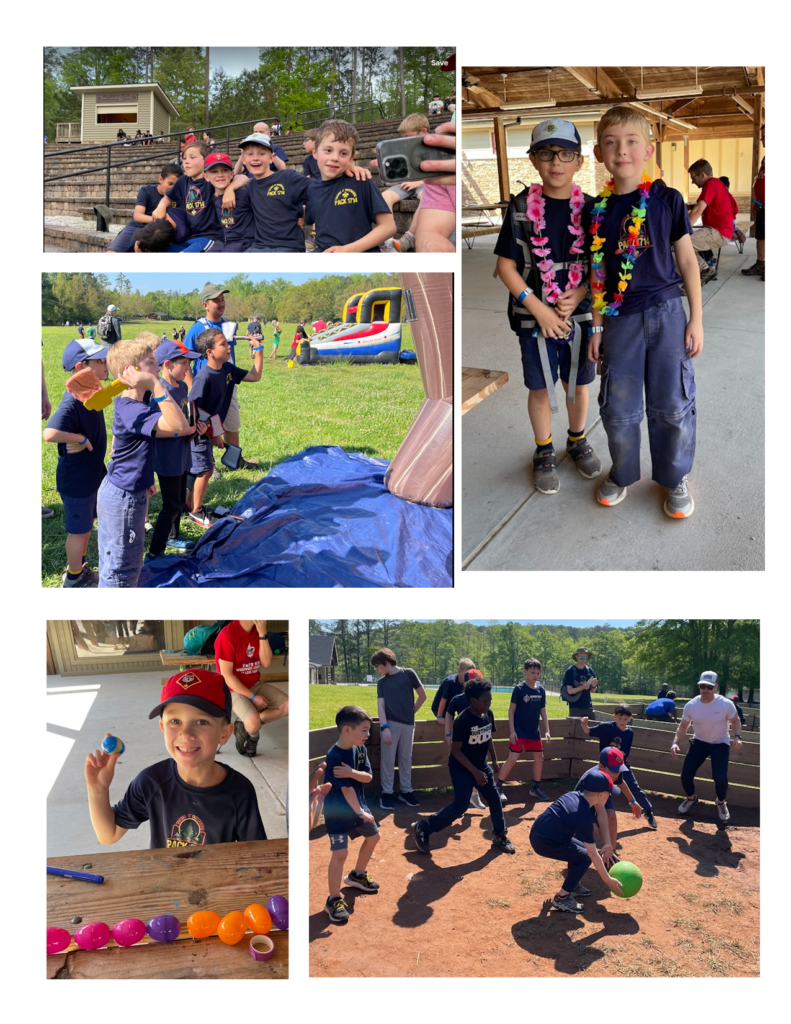 Click photo collage for more photos.