The Scouts and their family had a great experience at the Georgia Aquarium. It started with a tour through different aquatic exhibits that are on display. They were able to see different animals coexisting together in the same environment. The exciting part of the tour was going behind the scenes with our experienced tour guides. Scouts were able to see how the animals were taken care of in the medical and research area, controlling the environment and cleanliness of the tanks, and viewing the tanks from above the exhibits. The guides were able to answer most of their inciteful questions. The Scouts were able to view most of the exhibits on day 1 before going bed.
The designated sleeping area for the night was in front of the salt water tank with the whale sharks. Yes, the Scouts slept with the fishes and survived. Watching the animals swim around had a calming effect which allowed for some to fall asleep, whiles others struggled. Of course the Scouts were not thrilled with the 6 a.m. wake-up call, but they were able to rise early to pack, eat breakfast and continue the tour before it became busy on day 2. At the end of the tour, some of the Scouts and their families extended their stay to watch the Sea lions and the dolphins perform.
The Scouts had a great time exploring different parts of the aquarium that are not open to the general public. They also learned about how and why some of the animals were apart of the aquarium. Overall, the experience left an impression on the Scouts and their families. Hopefully they will tell their teacher and classmates about their adventure at the the Georgia Aquarium, on the first day of school.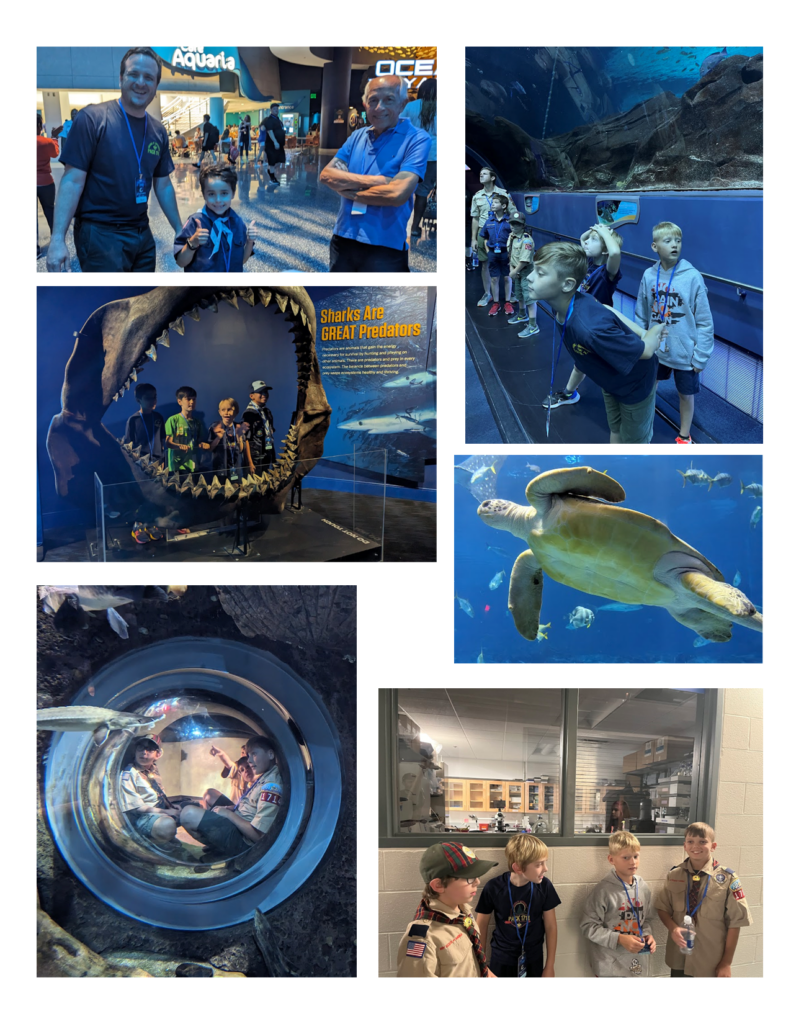 Click photo collage to view more photos.